COMMSCOPE
We connect You to the Future!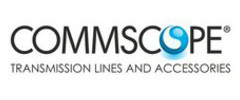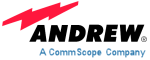 CommScope is at the forefront of shaping infrastructure, products and solutions that enhance people's lives.
We make communication faster, easier and more efficient for today's always-on world.
We exist to enable and improve the way we learn, work and live, constantly challenging what's available now and thinking beyond to meet the needs of what's next.
For over four decades, CommScope has consistently been known as driven, dynamic and dedicated.
Our extensive team of experts is working to reshape the way we communicate.
We're passionate about building connections for a more intelligent tomorrow and being able to exceed our customers' expectations by continuously pushing what's possible in our field.
Mostly, we're proud of the lasting partnerships we build with our customers, who know they can rely on CommScope and trust us to create efficient, quality networks.