Radio Frequency Systems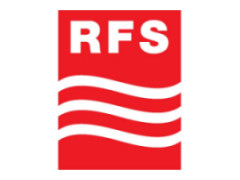 RFS Gmbh is a leading designer and manufacturer of communications solutions and its HELIFLEX air dielectric cable is trusted across the globe for its superior performance.
Setting the World standard in communications cables
Many companies sell transmission line solutions, but only one company has been at the leading edge of transmission line innovation for 120 years: RFS, which is definitely a key-player in the Broadcast World and we are very pleased to have established an important cooperation with such reliable Partner for Air Dielectric Cables product line.

Its legacy of innovation and World firsts started in 1900 when German engineer, Louis Hackethal, invented the first insulated wire and in 1951 was created the World's first high-frequency power cable becoming soon the HELIFLEX Air Cable, we all know.

Since then, RFS has continued the tradition, pioneering numerous breakthroughs in cable materials, construction and electrical performance to set new standards the industry continues to rely on and on.

Today, RFS continues to achieve Worlds firsts and lead the industry in transmission line innovation, quality and reliability.

Superior electrical performance is essential to maximize throughput and efficiency. RFS has put tremendous time and resources into ensuring all their transmission line solutions deliver World-class attenuation, return loss, and passive intermodulation performance (PIM).

RFS is here for the long term. They will continue to go above and beyond the efforts of other vendors to anticipate their needs and enable their next phases of evolution.

RFS comprehensive portfolio of fire-resistant and futureproof transmission line solutions cannot be matched.
Downloads