Spinner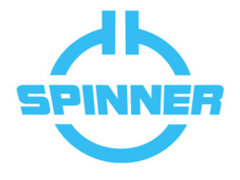 Connectors for Foam Dielectric Cables
CAF® design for ultrafast installation: simply push the stripped cable end into the connector.
MultiFit® connectors are suitable for the most common cable types.
The connectors are sealed by a custom-shaped gasket or injected Plast 2000 to prevent water ingress and corrosion.
SPINNER offers a full range of N, 4.3-10 and 7-16 connectors for the most common cable types in male, female, angle and fixed socket versions.
4.3-10 Connectors
4.3-10 is the newest and most advanced coaxial connector system. It was developed specifically to meet the requirements of today's mobile communication market. It boasts outstanding electrical and mechanical properties, and best of all it is characterized by extremely low passive intermodulation.
Its compactness compared to conventional connector systems and its low coupling torque contribute to making it excellently suited for mobile communication systems.
In older connector systems for mobile communication applications, the electrical and mechanical reference planes are identical.
The 4.3-10 standard separates them, thus significantly reducing the required coupling torque and ensuring more reliable contact.
This separation also makes the system less susceptible to faults.
Besides the screw version (installed using a tool), hand-screw and push-pull versions are also available.
7-16 Connectors
The 7-16 connector has become the most widely used coaxial connection system for mobile communication systems, due to its excellent mechanical and electrical properties.
In order to achieve the industry leading intermodulation performance (typically -165 dBc), SPINNER applies silver-plating on all inner and outer conductor parts of the connector. As a supporting measure we use exclusively non-magnetic materials, and we have minimized the number of RF contact points.
The connection is especially suited for transmitting medium or high power signals, up to a frequency of 8.3 Ghz.
Most of our connectors are suited with a special SPINNER coupling nut.
N Connectors
Type N connectors can be used at frequencies up to 11 Ghz, high-precision types up to 18 Ghz. It is typically used in mobile communication applications with demanding mechanical and electrical requirements.
That is why SPINNER exclusively manufactures N connectors with non-slotted outer conductor contacts and a special profile in the connector head instead of the flat seal disk, specified by IEC or CECC. This ensures the most reliable sealing function.
Downloads