System Integration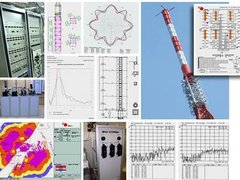 Telsat is the 'System Integrator' that puts at your disposal all the necessary expertise for the design and implementation of integrated solutions and turnkey in the field of international broadcast.
Choosing high quality products to realize complex projects is certainly a good starting point for important projects, but it does not always allow to achieve the desired results, especially when an internal technical structure having all the necessary skills is missing.
Therefore the only real guarantee that allows to get the goal with an effective manner, is to entrust those projects to a key figure, able to evaluate them in their entirety and managing them under each point of view: the System Integrator.
During the years Telsat has invested its resources in this direction, putting its main focus on the development of a technical team, able to analyse all the necessary solutions and possible choices, becoming responsible for the proper functionality of full integrated systems. Moreover, Telsat grants top level services and solutions through its strong and long-term partnerships with key major brands for each device, involved in every project.
From the elaboration of RF signals coverage, to the planning and realization of entire transmission networks.
From the conception of complex Headend solutions, to the realization of the necessary links (satellite or terrestrial), to deliver the generated signals to the broadcasting stations.
From the engineering and realization of entire sites, to the monitoring of the signals received by the final users.
Thanks to the deep knowledge of the broadcast market and of the actors operating in this field, Telsat is able to suggest to its Customers the best technical and practical solutions, suitable to achieve the goal, fielding complete and reliable competences, which are the result of many years of experience.